Links and Information about the area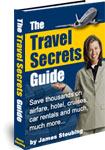 Save Big On Your Next Flight.
Just using one of the secrets in this guide could help you save hundreds, even thousands, on your next trip or vacation. I have added a link to this site cause the book is wonderful. Deena Berry

Chris Berry © 2003

Hot Topic:
Your Payette National Forest spans over 2.3 million acres of some of west-central Idaho's most beautiful and diverse country. In one day you can travel from hot desert grasslands through cool conifer forests to snow-capped peaks.